About
« An Arts Centre is more than a building. It is a place of life and celebration where each day brings new opportunities to be inspired and connect »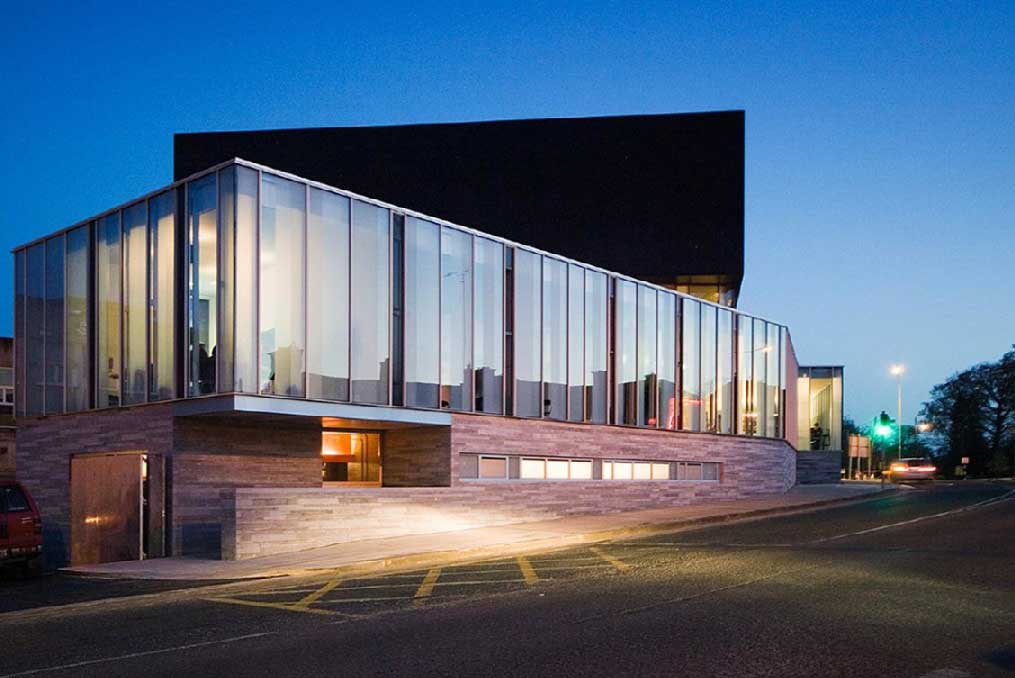 What we do
Solstice is a home where we invite artists and communities to connect with us in our own special way. We programme a diverse range of music, theatre, visual arts, cinema and dance from local and international artists and companies. The architecture and quality of the building demand that we go beyond programming to embrace a positive ambition.
We work with, and listen to our communities ensuring ownership of the building, so that local life and people are always reflected in our activities.
We are a visual arts space curating exceptional local, national and international exhibitions of artistic excellence.
We are a performing house presenting a diverse range of performing arts and cultural cinema from local and international artists and companies.
We connect with children, schools, youth, families, individuals and groups through our learning and participation programme.
We are a café, a meeting point where people from different creeds and communities get together and socialise.
We support professional artists so that they have access to space, resources and expertise to develop and explore their practice.
We commission and produce new work with artists that not only often reflect our immense heritage, but also how we live our lives. These events sometimes tour, reaching further both nationally and internationally.