Solstice Café
« Solstice Café is open for breakfast, lunch and snacks, made from locally sourced produce. »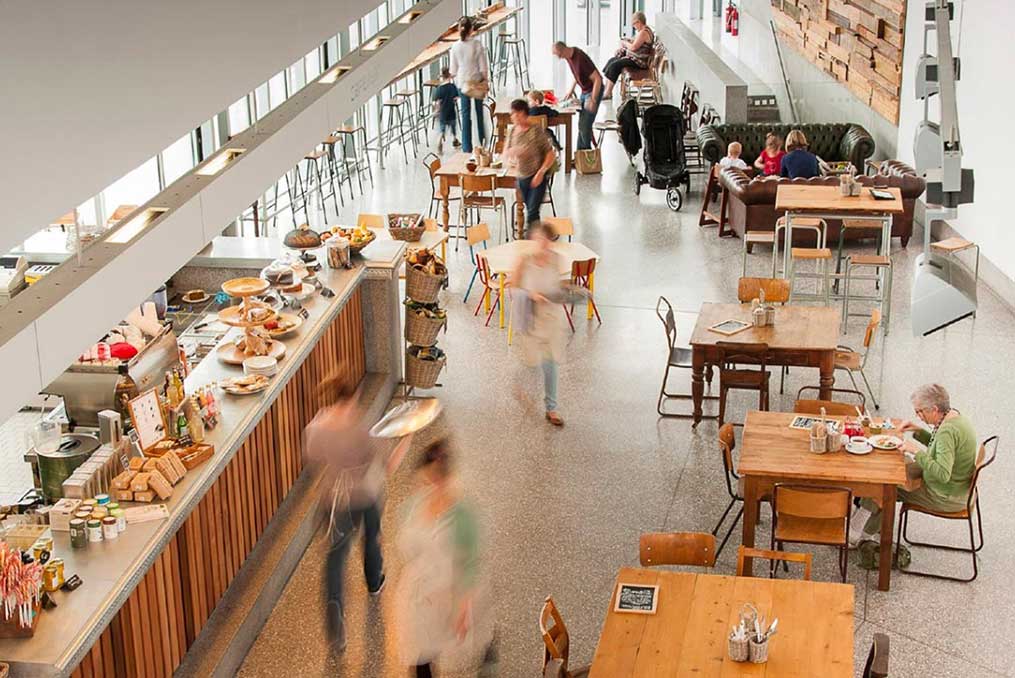 Café
Solstice runs a relaxed and family-friendly café from Monday to Saturday, providing a range of high quality, locally sourced foods throughout the day.
FRESHLY PREPARED & LOCALLY SOURCED MENU
Delicious & healthy breakfasts are available from 9:00am - 11:00am, with gourmet sandwiches/wraps, homemade soups, crisp salads and tasty lunch specials available after 11:00am. A variety of cakes, scones, granola bars and protein balls are homemade daily to perfectly compliment your favourite coffee or speciality tea.
PERFECT FOR PARENTS
The Solstice Café welcomes parents with buggies, regularly hosting new-parent meet-ups and breast-feeding support groups, and is home to a children's play-table with an art wall which takes pride of place among our eclectic furniture.
PERFECT FOR LARGE GROUPS
Based in our spacious and architecturally superb foyer, the café has a large variety of table sizes, perfect for one-on-one catch ups or large group gatherings with tables to accommodate up to 12.
Café Opening Hours
Monday to Saturday
9.00am - 4.00pm
To see all opening hours for Solstice, click here.