Visitor Info
« Solstice is always a hub of creative activity »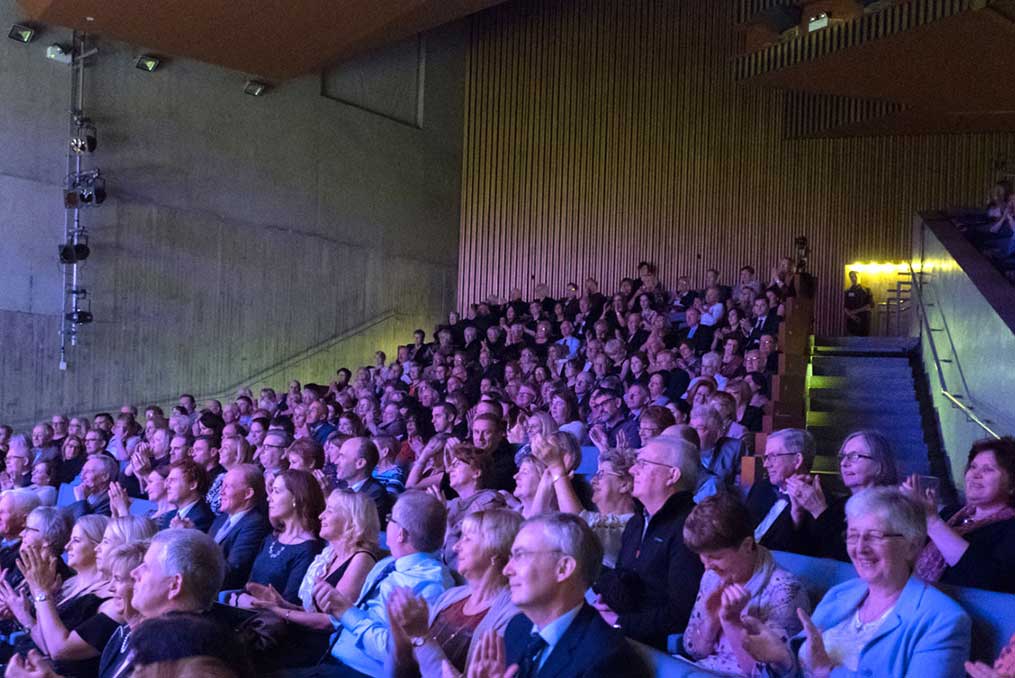 Whether you are a local, national or international visitor, you are most welcome to come and participate. We hope you will enjoy the vibrant atmosphere and diverse array of activities taking place here.
Opening Hours
BOX OFFICE
Monday to Saturday
10.00am - 4.00pm
Solstice opens one hour before evening & weekend performances, serving a range of refreshments, alcoholic beverages and snacks. You can avoid the interval queue by pre-ordering your drinks from the bar in advance of the performance.
GALLERY
Tuesday to Saturday
11.00am - 4.00pm
Entrance to the Gallery is free of charge. Last entry 15 minutes before closing.
CAFÉ
Monday to Saturday
9.00am - 4.00pm
SOLSTICE BAR
The Solstice Bar opens one hour before performances and during intervals serving tea, coffee & a range of snacks, bottled beer & ciders, wines and spirits. Pre-order your interval drink before the show to beat the interval queues.
We are committed to providing a clean and safe environment for quality cultural and food/beverage services. We will comply with occupational and safety standards and facilitate access for people with disabilities and special needs.
In response to the current Public Health advice relating to Covid-19 you will notice the following measures:
We have placed Hand Sanitiser dispensers throughout the building.
We have increased the number of times our bathrooms are checked and cleaned daily.
We have increased the number of times our handrails, counters, doorplates and touch points are cleaned daily.
Our staff will follow guidelines relating to hand hygiene and cough etiquette rigorously.
Any of our staff who handle money will immediately sanitize their hands afterwards.
Keypads on Credit Card Machines will be cleaned after each use.
All café tables will be thoroughly cleaned and sanitized after each customer.
Cutlery will be handed out with your order to minimise the chance of cross-contamination.
All soft furnishings will be treated with antibacterial spray daily.
Visitors to Solstice must observe the following
Please do not visit Solstice Arts Centre if you have experienced symptoms of COVID-19 in the past fourteen days including – cough, shortness of breath, temperature over 38°.
Please wash your hands correctly and regularly.
Please observe respiratory etiquette, cough or sneeze into a tissue or your elbow. Please bin tissues after use.
Please observe Physical Distancing as advised by Public Health guidelines.
Please do not shake hands and avoid physical contact where possible.
Please wear a face covering if possible.
Please use contactless payment where possible.
Keep right on the stairs.
Please also note
Staff may be wearing masks.
You may need a ticket for the auditorium or the gallery where you did not before.
People will be physically distancing and standing or sitting away from each other.
There will be fewer people than usual in the gallery and the auditorium and a lot of empty seats.
Your assistance and support is appreciated and we look forward to welcoming you back to Solstice.
Together is our favourite place to be!