News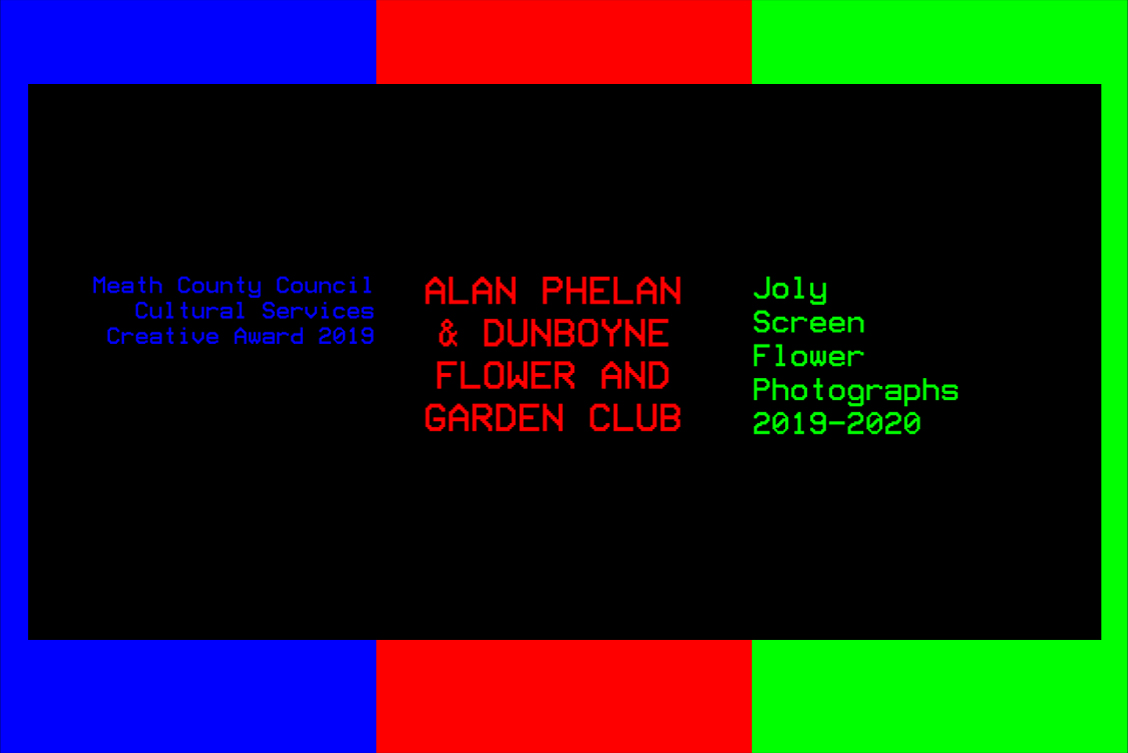 New Online Publication
ALAN PHELAN & DUNBOYNE FLOWER AND GARDEN CLUB - Joly Screen Flower Photographs 2019-2020
Commissioned through the Meath County Council Cultural Services Creative Award 2019 supported by the Meath County Council Creative Ireland Programme.

Dunboyne Flower and Garden Club and Alan Phelan worked together on a photography project exploring a unique collaboration between art and flowers, reviving and investigating lost techniques, from paintings of floral arrangements starting in the 1600's, and the "Joly Screen" colour photography method from the 1890's. Over a series of shared workshops, floral arrangements were created founded on historical paintings of flowers starting with 17th century Dutch paintings and working through to 20th century floral designers like Constance Spry. The arrangements are photographed using theJoly Screen colour method, a process invented in the late 19th century by Irish physicist John Joly.
Dunboyne Flower and Garden Club and Alan Phelan were due to present their collaborative work in a series of events and exhibitions in Meath, Ireland as well as internationally in 2019 and 2020. Unfortunately, due to Covid-19, exhibition of the work in Meath has been postponed, however Meath County Council Cultural Services acknowledge the further life and success of the project through exhibitions at The Dock, Carrick on Shannon; Royal Hibernian Academy, Dublin; Void, Derry; and Centre Culturel Irlandais, Paris; providing the visibility, recognition and audiences that this unique collaboration thoroughly deserves.
An online publication has been produced with Oonagh Young at Design HQ to commemorate the collaboration.
Posted on 4 Feb 2021.