News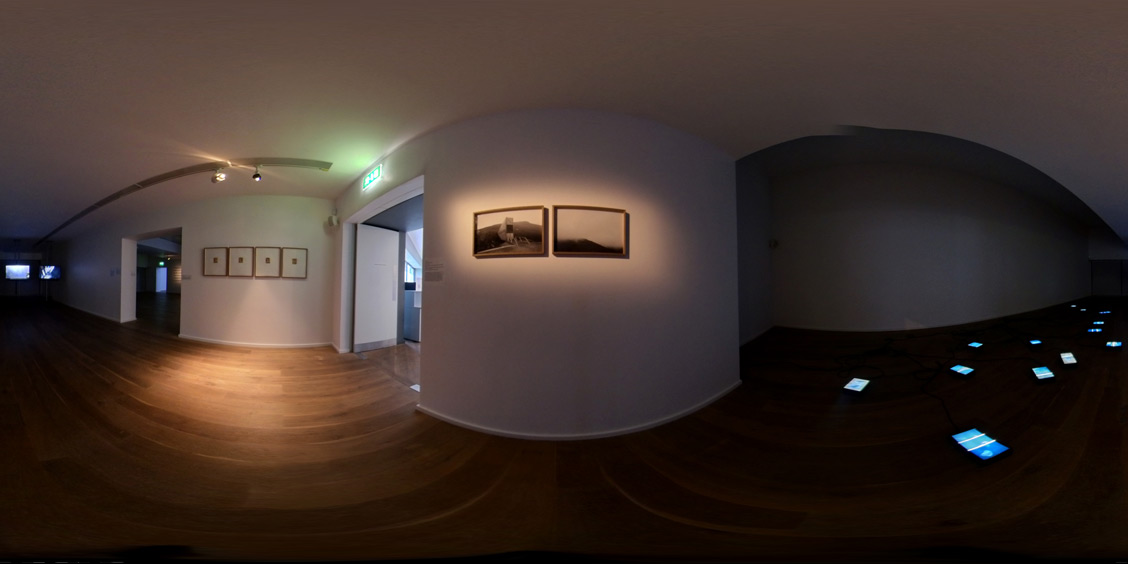 « Explore our current exhibition New Era: Exploring Climate Change in this 360° virtual tour from the comfort of your own home! »
Virtual 360° Tour of New Era Exhibition Online Now
Use your cursor on PC/Laptop or your finger on tablet/mobile to navigate around the space. When you are in front of a piece, you can click the icons to see a high-resolution image or video of the work, and some text with more information on the piece from the artist.
New Era is an exhibition featuring four Irish visual artists Rachel Doolin, Siobhán McDonald, Martina O'Brien and Méadhbh O'Connor whose work explores different aspects of climate change in the natural world. The exhibition includes new and recent art works by these artist/activists and advocates for both local and global climate change.
The exhibiting artists are all involved in explorations of wide-ranging issues including biodiversity, ecology, weather forecasting, climate modelling, governance of natural disasters, and the Anthropocene (recent consequences of our treatment of nature and the environment). The exhibition will feature a range of artworks including painting, drawing, photography, sculpture, installation, film, and video.
Doolin, McDonald, O'Brien and O'Connor have undertaken Artist's Residencies in Universities and Institutions such as UCD Parity Studios with UCD School of Sciences, Trinity College Dublin School of Natural Sciences and School of Botany, Maynooth University, The European Space Agency, Svalbard Global Seed Vault, Norway, Irish Seed Savers, and Crann -Trees for Ireland. The artists have also undertaken varied research expeditions to Iceland, Italy, Norway and Switzerland in collaborations with scientists and experts which have informed and expanded their art practices. These collaborations of art and science are ongoing and future expeditions and research trips are planned for later in 2020 and 2021.
The exhibition will be accompanied by a live and online curated Participation and Engagement Programme comprising film screenings and biodiversity themed workshops facilitated by the exhibiting artists and facilitators involving schools and a range of age groups in the community of Co. Meath and surrounding area.
Posted on 16 Oct 2020.