Youth Programme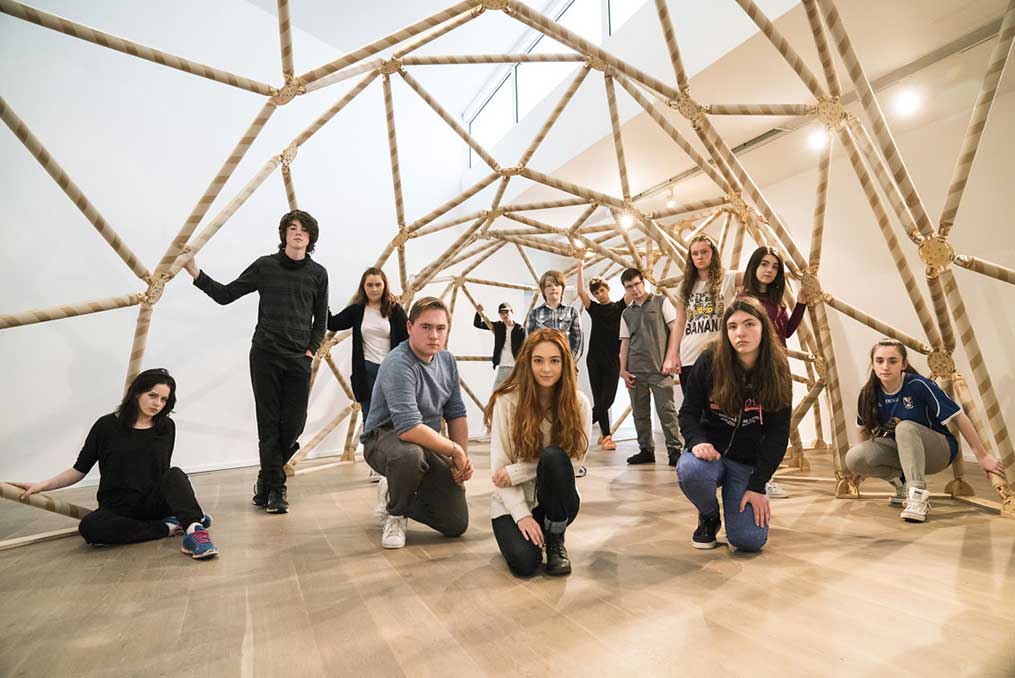 « At Solstice, we connect with children, schools, youth, families, individuals and groups »
Youth Policy
At Solstice we connect through our learning and participation programme to create a space where children and young people can experience connections with artists, and the work of artists, as well as fostering their own creative possibility.
We connect most strongly through our visual arts learning and engagement programme, IFI schools screening programme, general performance programme, transitional work experiences, and our resident toddler group Lamha Beaga. We must also acknowledge the vast number of schools, dance and musical groups who use the centre annually.
View Solstice Arts Centre's Child Safeguarding Statement ›
Supporting Youth with eCOMM Merchant Solutions
eCOMM Merchant Solutions and Solstice Arts Centre are engaged in a two-year creative programme focussing on creative arts opportunities for young people. Many of our youth activities are possible only with the generous support of eCOMM.
"eCOMM Merchant Solutions is delighted to be part of this new venture. We hope the investment will allow the Solstice Arts Centre to continue to develop the creative skills of our youth today, and for the arts to be part of the culture of our youth in the future." Valerie Moran, eCOMM Merchant Solutions