Theatre & Events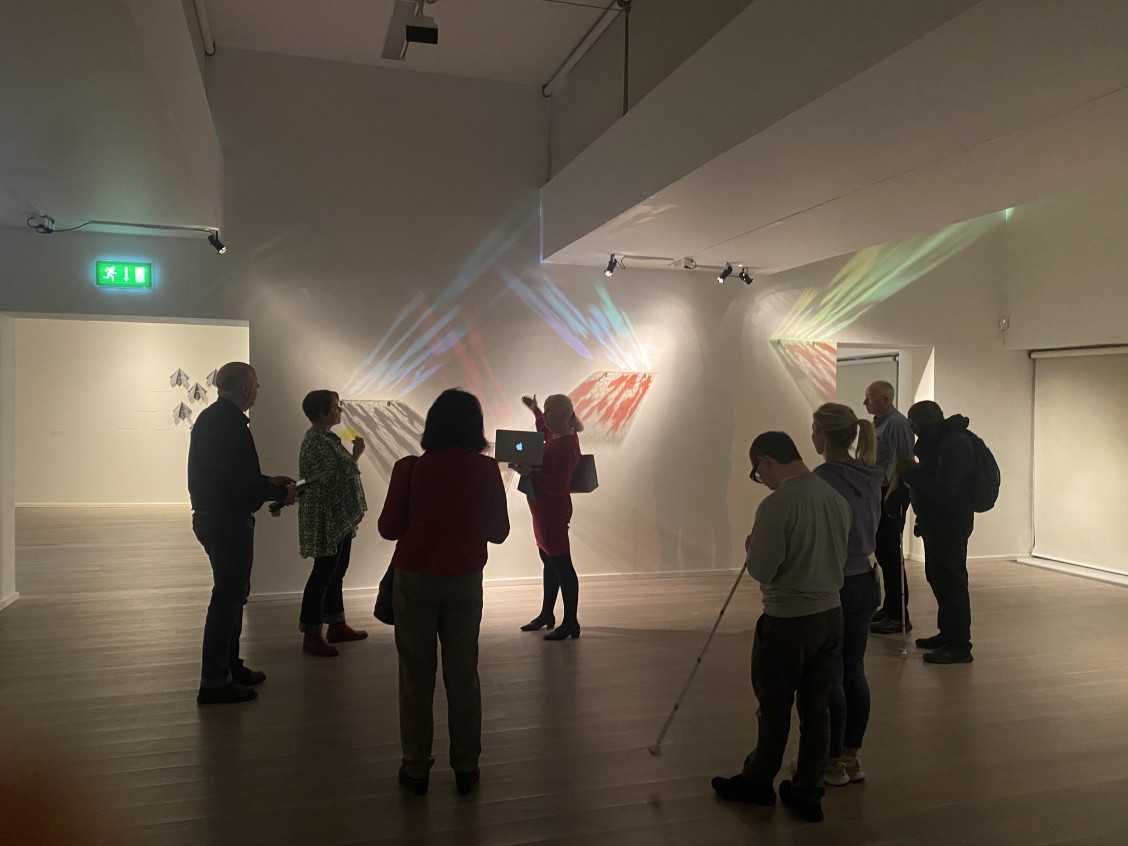 Seen - Unseen
When: Friday 31 March, 2:30pm – 3:30pm
Admission: Free (in-person and on Zoom).
For more information/booking email Clare: clare@seenunseen.ie
Solstice is delighted to host our second Seen – Unseen event for the blind and visually impaired with Clare McLaughlin.
Our solo exhibition by artist Sinéad Ní Mhaonaigh is the subject of this sensory experience. Explore a number of painted artworks, through touch and visual description. Joining us (via Zoom), Sinéad will speak about her methodical painting process, subject matter and the use of the Irish language in her artwork titles.

Seen – Unseen is a project by artist Clare McLaughlin, exploring the non-visual experience of art in the gallery space and elsewhere. This project began in 2014. To date there have been over 90 Seen - Unseen events with participants joining online and in-person from three continents!
Supported by

View all Theatre & Events