News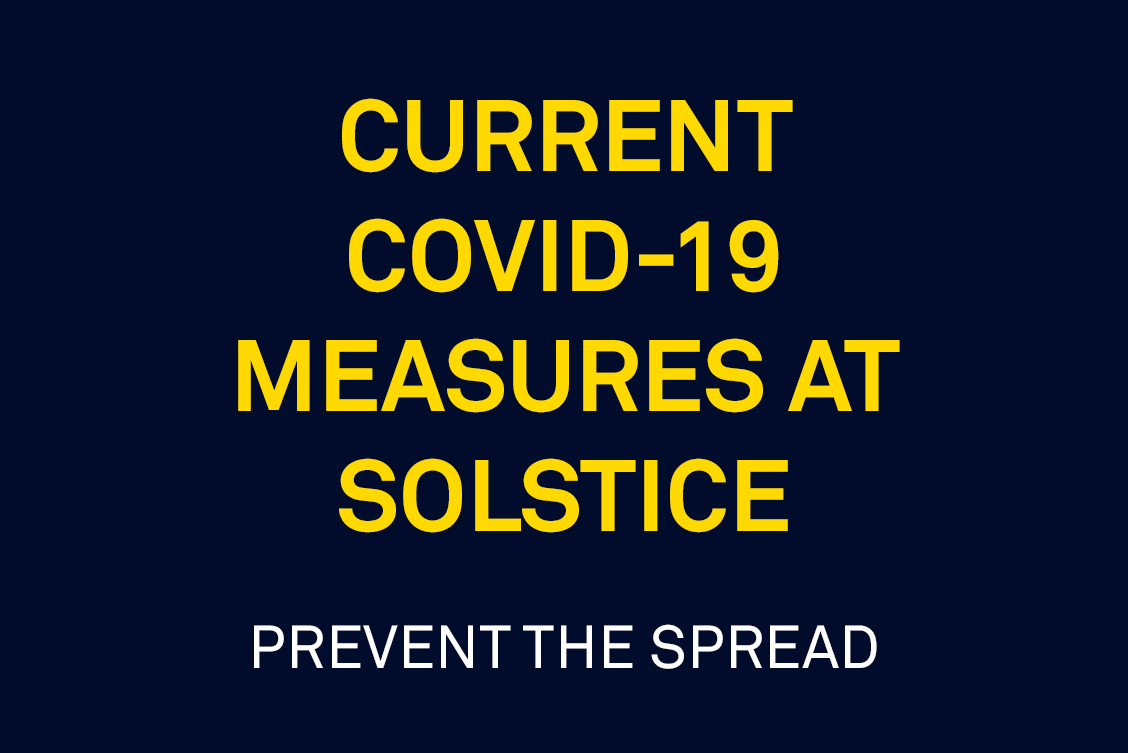 Current Covid-19 Measures at Solstice
Reviewed: 20/06/2022.
As part of our commitment to the continued well-being of visitors, artists and staff and our ongoing efforts to assist the community in preventing the spread of Covid-19, we have adhered to Government Guidelines and implemented the enhanced protocols and procedures that you will notice during your visit. Our staff are here to assist you with a safe journey through the venue, so please ask for assistance if necessary.
Face coverings are no longer mandatory but if you feel more comfortable wearing one, you are welcome to do so.
Please note that we continue to monitor Government Guidelines for developments and will implement any changes in our own protocols as required by same.
Plain clothes security may be in place for larger events.
If you've booked a ticket for a show and it is cancelled due to Covid-19, we will be able to offer you the choice of the following: a) a full refund; b) moving to another date (if we can reschedule the show); or c) a Solstice Credit Voucher for use at a later date.
Please be patient with our Box Office staff and be assured that we will be in contact with all audience members as quickly as possible. Updates will be posted to our website and social media accounts.
If you have Covid-19 symptoms please do not attend events and self isolate (even if you are fully vaccinated and boosted) or if you are diagnosed with COVID-19
In response to the current Public Health advice relating to Covid-19 you will notice the following measures:
We have placed hand sanitiser dispensers throughout the building.
We have increased the number of times our bathrooms are checked and cleaned daily.
We have increased the number of times our handrails, counters, doorplates and touch points are cleaned daily.
Our staff will follow guidelines relating to hand hygiene and cough etiquette rigorously.
All café tables will be thoroughly cleaned and sanitized after each customer.
Cutlery will be handed out with your order to minimise the chance of cross-contamination.
Staff may be wearing masks.
You may need a ticket for the auditorium or the gallery where you did not before.
Your assistance and support is appreciated.
Together is our favourite place to be!
Posted on 27 Feb 2022.