FemmeBizarre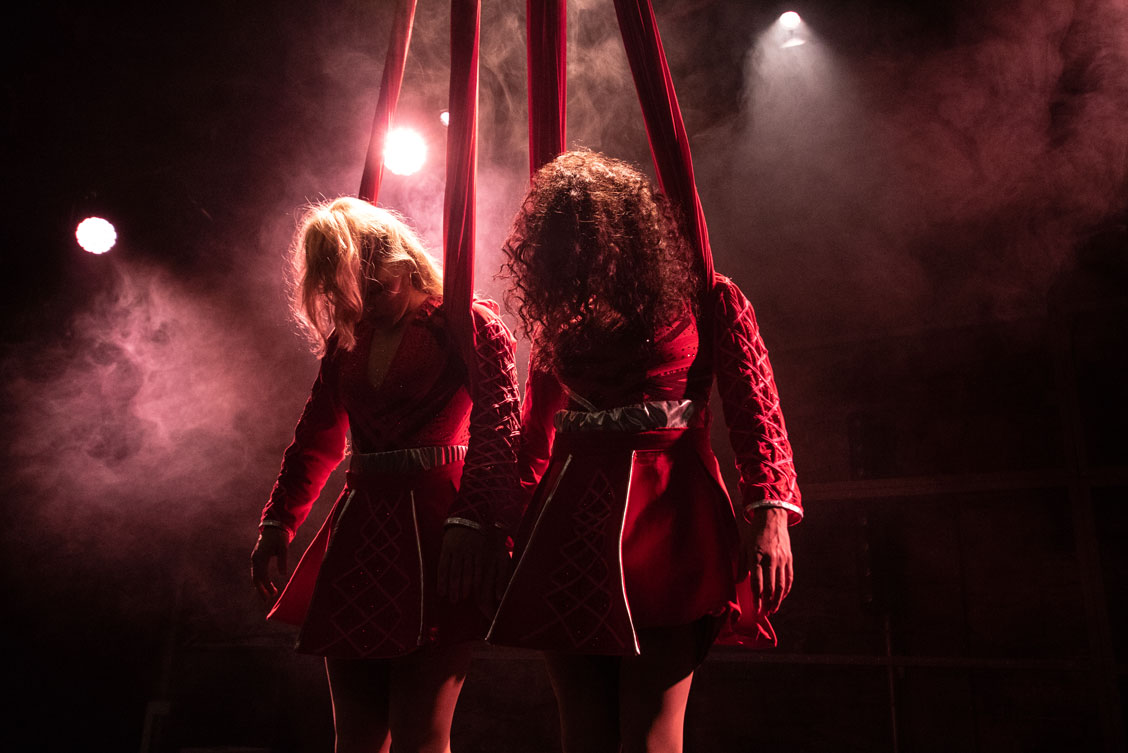 FemmeBizarre are an all-female tour de force with an explosion of aerial dance, high octane choreography, comedy, physical theatre and spoken word. Fierce and ferocious aerial duo 'Femme Bizarre' (Kate Finegan/Jade O'Connor) mix aerial dance, spoken word, comedy, physical theatre, song and dance
Currently FemmeBizarre are working on bringing 'HAUS OF FASH HUN' to the Cultural Centre Irlandais, Paris December 2021 and premiered their performance CAGED, a visceral immersion into what it feels like to be a woman in the world right now, at Solstice in November 2021.
CAGED is an emotional roller coaster through the ages: an unnerving unearthing of the past and a raw discovery of who we are today and yet what we can become. This powerhouse performance gives a visceral insight into what it means to be a woman now.
Respecting the pain of the past and celebrating the power of the future, CAGED looks to peel back the layers of historic social conditioning and celebrate all forms of gender expression. It's about how far we've come as a society and how far we have left to go, all through a dynamic fusion of dance, comedy, and physical theatre. Sound good? Yeah, we thought so. Step inside the cage, the door is wide open.