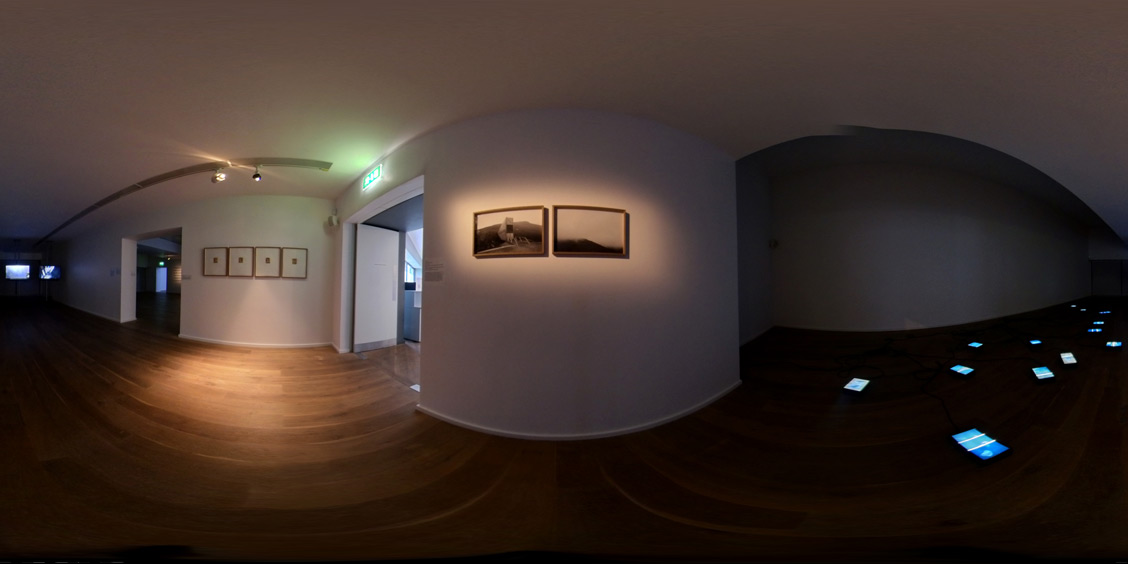 Take a Virtual 360° Tour of the Exhibition
Explore the exhibition in this 360° virtual tour from the comfort of your own home!
Use your cursor on PC/Laptop or your finger on tablet/mobile to navigate around the space. When you are in front of a piece, you can click the icons to see a high-resolution image or video of the work, and some text with more information on the piece from the artist.