Visual Arts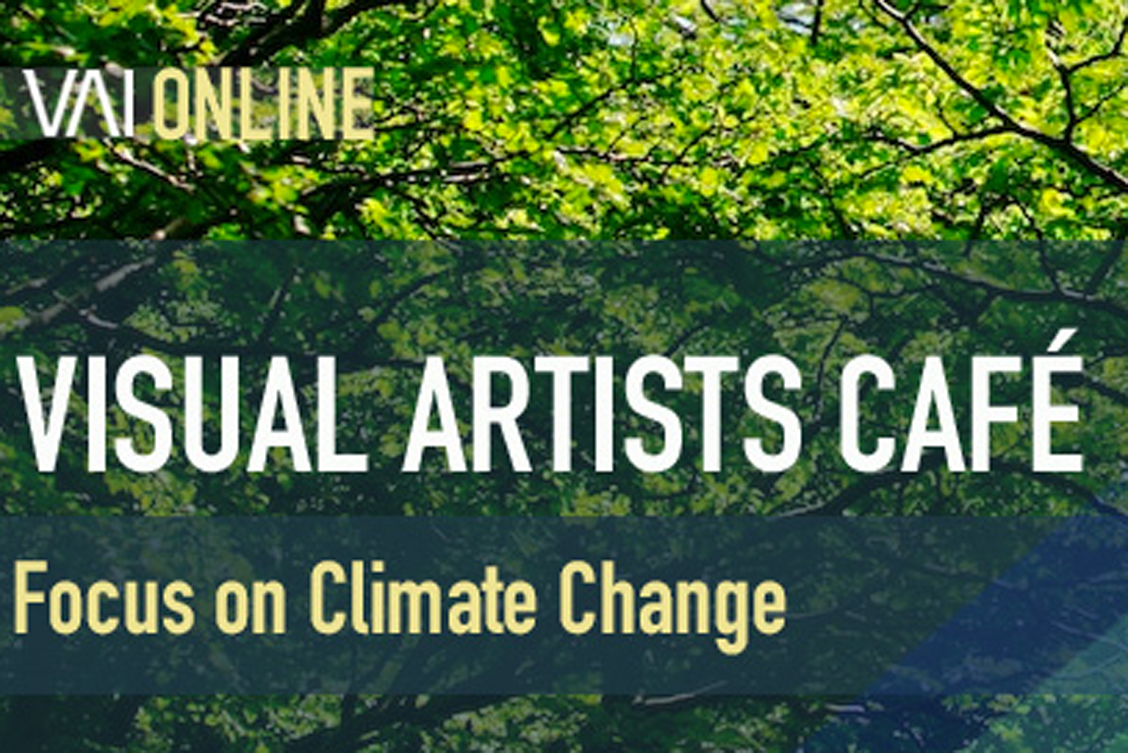 Visual Artists Café (Focus on Climate Change)
We hope you can join Visual Artists Ireland from your home or studio. It's not just a chance for you to find out what's happening in the art world, it's also a fantastic opportunity to connect with artists and chat over a cup of tea.
Anyone who has attended one of VAI's Visual Artist Cafés around the country over the last year or so will know that the events are informal and all centred around creating a space to share information. Their online Café will be no different – VAI will update you on news from VAI and the sector, invite artists to share their work with you and have guest speakers presenting on opportunities that are available to you.
This week we will hear from:
Brenda McParland will introduce the exhibition New Era that is open at Solstice from 12 September to 6 November. The exhibition includes new and recent art works by artist/activists and advocates for both local and global climate change.
VAI are also delighted to welcome the four artists from the exhibition, Rachel Doolin, Siobhan McDonald, Martina O'Brien and Meadhbh O'Connor whose work explores different aspects of climate change in the natural world.
Free for VAI Members / €5 non members
WEBINARS and ONLINE EVENTS: VAI use Zoom to host their online events. The following text should be followed and tested before registering for a Cafe or Help Desk Event. Zoom has an excellent Help Desk service if you are experiencing problems.
You will be emailed a link to the event in the confirmation email you receive after you have registered.
Venue
Online
Starts
Tue Sep 29 2020, 3:00pm GMT
Ends
Tue Sep 29 2020, 4:30pm GMT
View all Visual Arts Events