Theatre & Events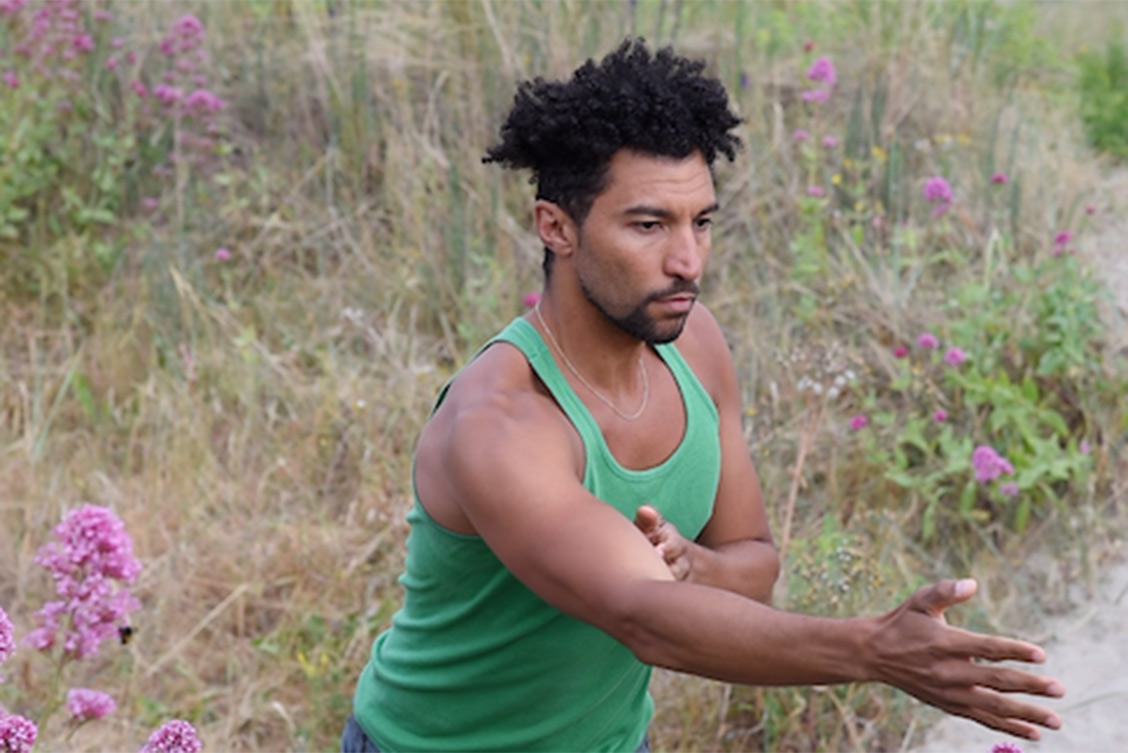 Mid-Summer Solstice COVID Dances
The 2020 Summer Solstice weekend should have seen the premiere performance of Fiona Quilligan's new work 'Ancestor' at Solstice Arts Centre, which was, of course, cancelled along with all performances across Ireland and the globe. During Zoom conversations, Fiona and the dancers thought it would be important to mark the performance week of Ancestor with some offering online. Fiona proposed three solos for Justine, Andy, and Olwen in response to COVID climate with their own signature movement along with Fiona's choreography. Quickly images of hand and mouth gesture, elbows gripped in worry an empty handshake emerged.
Fiona decided to work from some of the carvings from Knowth's burial chamber; spirals and circles which would be a good context to place each dancer in their own circle. They would be approx. 6 feet in diameter and scribed on the sand. So very COVID friendly.
Filmed at physical distance under an expansive blue sky on Poolbeg beach in waist-high wild pink valerian and spidery yellow Charlock plants which grow happily in sandy soil, the Mid-Summer Solstice COVID Dances embody a sense of isolation, loss, and disorientation during this time of virus, but also of resistance and passion to renewal to dance in a COVID Climate.
"We must be brave and venture forth strongly like the doctors and other front line workers who put themselves at risk many of whom died while treating patients. So we present these dance COVID Dances in solidarity to all those feeling loss" - Fiona Quilligan
Choreographer / Producer - Fiona Quilligan
Composer - Ed Bennett, Syzygy Quartet - 'sometimes things fall apart', Waves and Loops
Performers - Justine Cooper, Anderson de Souza and Olwen Grindley
Camera - Kevin Mcfeeley
Supported by Solstice Arts Centre / The Arts Council of Ireland