Visual Arts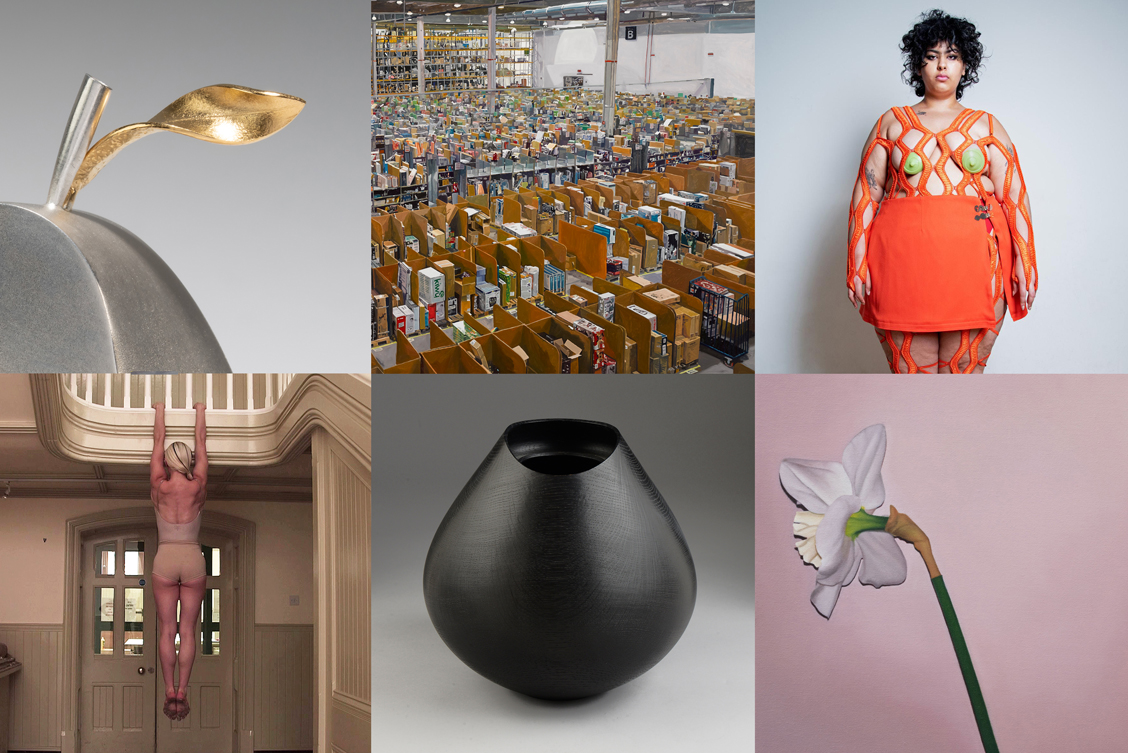 The Golden Fleece Award: 21 Years
Curated by Aisling Prior
I am very conscious of the fact that many artists cannot develop their talents because their art does not bring in a steady income for them and yet they need to support themselves financially … My wish is to give artists a 'boost' in times of particular need ….
- Lillias Mitchell, from her 'Letter of Wishes' to her Trustees (1998)
In association with the Golden Fleece Award, Solstice Arts Centre presents The Golden Fleece Award: 21 years, an eclectic and diverse group exhibition, to mark twenty-one years of the Golden Fleece Award.

The Golden Fleece Award was established as an independent artistic award through a bequest by Dublin-based artist, researcher and educator, Helen Lillias Mitchell (1915-2000). The first Award was made in 2002. Its mission, in accordance with Lillias' wishes, is to provide resources for practising visual artists, craftspeople, designers and makers working in all forms of visual, craft and applied art to innovate and develop their creative vision. Awarded annually, the Golden Fleece Award is the largest prize open to both artists and makers originally from or currently living on the island of Ireland.

The Golden Fleece Award: 21 years provides a unique insight into art, craft, and design in Ireland over the past two decades, showcasing work by over 40 creative practitioners who have been supported by the Award at a pivotal point in their careers. The exhibition brings together work of all kinds – tapestry, painting, glass, video, embroidery, photography, furniture design, ceramics, sculpture, fashion design, jewellery, sound, installation, basket-weaving, drawing, silversmithing, woodwork – and highlights the impressive breadth of the Golden Fleece Award's philanthropic reach.

Artists featuring in the exhibition include:
Bassam Al-Sabah | Aideen Barry | Emma Bourke | Ursula Burke | Margaret Corcoran | Seliena Coyle | Garvan de Bruir | Lorna Donlon | David Eager-Maher | Isobel Egan | Laura Fitzgerald | Liam Flynn | Sara Flynn | Paul Hallahan | Stevan Hartung | Joe Hogan | Bob Johnston | Rachel Joynt | Dragana Jurišić | Claire Kerr | Gillian Lawler | Eoin Mac Lochlainn | Colin Martin | Helen McAllister | Maria McKinney | Cecilia Moore | Fiona Mulholland | Ailbhe Ní Bhriain | Eily O'Connell | Nuala O'Donovan | Sinéad O'Dwyer | Bridget O'Gorman | Hilary O'Kelly | David O'Kane | Mark O'Kelly | Geraldine O'Neill | David Quinn | Annemarie Reinhold | Cara Thorpe | Jennifer Trouton | Kathy Tynan | Marcel Vidal | Gwen Wilkinson

Aisling Prior is an independent curator based in Dublin. She has been the director of the Galway Film Centre, Visual Artists Ireland, and Breaking Ground, the Ballymun Regeneration art commissioning programme. She was Public Art Advisor to the Arts Council for several years and has curated many large group shows, where she platforms early career artists with more established and international artists. She is a member of the Programme Board of the RHA.
-------------------------------------------------------------
The Golden Fleece Award Trustees are delighted to announce the 2022 Golden Fleece Award winners: Michelle Malone, Locky Morris and Laura Quinn.
Michelle Malone's practice seeks to give material voice to working-class histories from the perspective of lived experience. Her multi-disciplinary installations comprise sculpture, image-making, oral histories, audio and text based on her experience growing up in a variety of social housing systems in inner-city Dublin. By bringing together materials, objects, images, and stories in an installation context her work creates a space for discussion and reflection on working-class histories.
Locky Morris' work reflects on the complexities and intricacies of his immediate environment across photography, found objects, installation, text, sound and video. He began posting daily 'in the moment' photography and short-looped video pieces on Instagram five years ago, and much of the work relating to this ongoing project arises from reveries during his 'walking and working' wanderings or while simply going about the business of living.
Laura Quinn makes modular glass forms that encourage close human engagement and challenge the perceived restraints of the medium. Her recent body of work, Tacit Dimensions, comprises sculptural and functional blown and lampworked glass pieces that, through visual and tacit information, suggest how they were made. Her works are often composed of hundreds of individually hand-made glass components combined with digital technologies like water-jet cutting, laser cutting and 3D printing to create moveable, durable frameworks.
Shortlisted artists for the 2022 Golden Fleece Award:
Cathy Burke (ceramics), Chloë Dowds (ceramics), Genevieve Howard (art jewellery / sculptural objects), Laura Quinn (glass), Lauren Gault (sculpture / installation), Locky Morris (photography / film), Margaret O'Brien (installation / mixed media), Michelle Malone (installation / image-making / sound / text), Rajinder Singh (performance / video / installation), and Róisín Pierce (textiles / fashion).
-------------------------------------------------------------
Scroll down below or visit the What's On section of our website to see the Learning & Engagement events associated with the exhibition!
Creative Corner - Materials Gallery
To engage our youngest audiences, we have an array of materials to explore in our gallery foyer. Inspired by the wide range of artworks on display in the gallery by over 40 artists and craftspeople, experiment and play with fabric, plastics, buttons and natural materials or create your own artwork. No booking is required.
Supported by